Torrey Pines Maternity Pictures
I met Celena and Colton through mutual friends of ours here in San Diego. And it was so much fun hearing they wanted to hire me for their maternity pictures. Together we talked through our options for locations. Being from Pennsylvania originally, they wanted something very San Diegan for their maternity pictures. And what's more San Diegan than the ocean and the beach? And one of the best locations for ocean views AND beach options is Torrey Pines. These Torrey Pines Maternity Pictures literally took my breath away.
After weeks of rain in our city, this evening gave us everything from dramatic storm cloud skies to warm, romantic cotton candy skies.
Sunset Seat Pregnancy Photos
We started our session at Sunset Seat. A smaller section on the opposite side of the large parking lot for the Torrey Pines Hike. I happened upon in a few years ago during another session and fell in love. It gives you the most epic ocean views, while also providng stunning floral and tree views. Up here the storm clouds create an epic and moody shoot. With the wind catching their hair, it was everything you could want from an ocean shoot.
Cotton Candy Skies at the Beach
Torrey Pines Maternity Pictures
After the epic storm clouds moved away, we were greeted with some magical, cotton candy skies just as we got down to the beach. Neither of us could believe our luck as we watched the sky turn pink. Along with an almost deserted beach, we had the most amazing time on the beach as we captured their maternity pictures.
Celena had also done a great job at coordinating colors for their outfits. She said she had used the color wheel and color charts I had sent over. This helped her see what colors worked well together. It's a great way to add cohesiveness without being too matchy-matchy. It also creates interest in the pictures, while being pleasing to the eye. It's one of the benefits of hiring a professional photographer for your maternity pictures.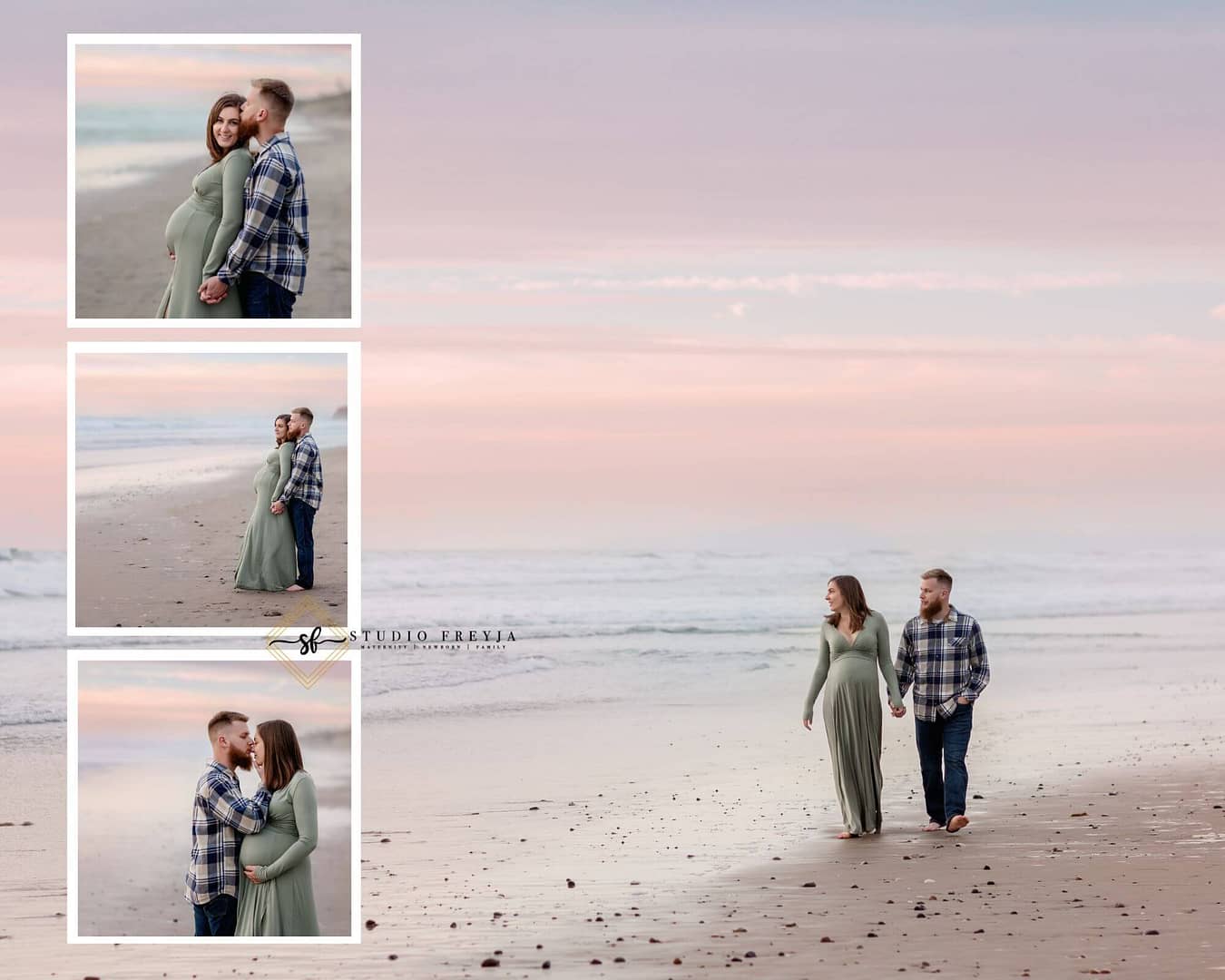 Stepping out of your comfort zone
Torrey Pines Maternity Pictures
Maternity pictures are a unique and fun-filled experience. And it's an experience you will only be able to have during specific times in your life. So why not step out of your comfort zone and try something new? That's exactly what Celena did when she picked this red lace maternity dress. At first, she was a little unsure of this dress. However, in the end, it ended up being one of her favorite outfits and pictures.
The deep red color completely complimented the epic sunset we had on the beach. It was a beautiful way to celebrate her pregnancy and the best way to end these stunning Torrey Pines Maternity Pictures.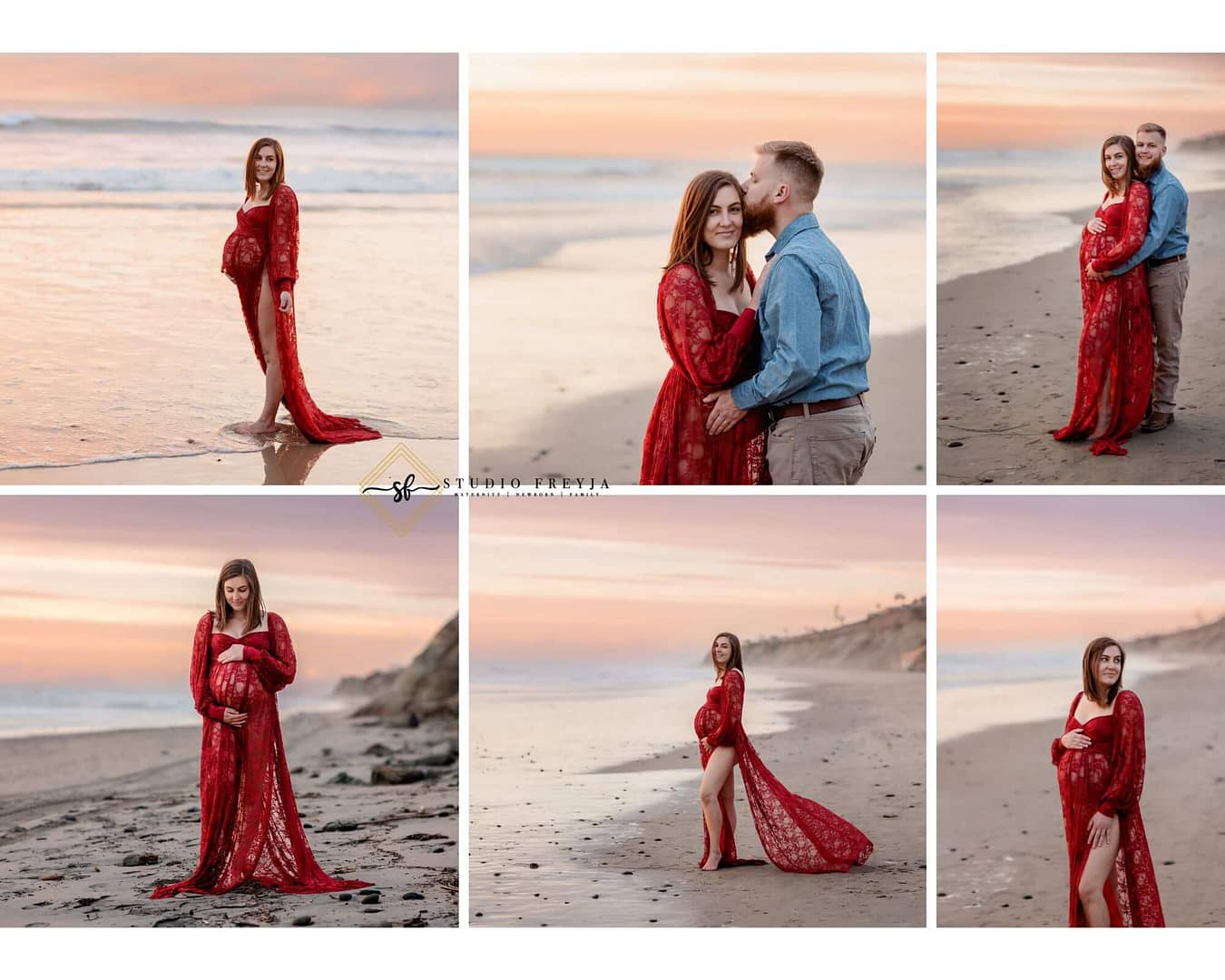 Ready for your Session?
If you're ready for your own colorful maternity pictures in San Diego, don't hesitate to reach out to me today to schedule a call. You can also browse my Maternity Gallery, read up on the Blog, or follow me on Facebook or Instagram to see what else I'm up to.